Our Results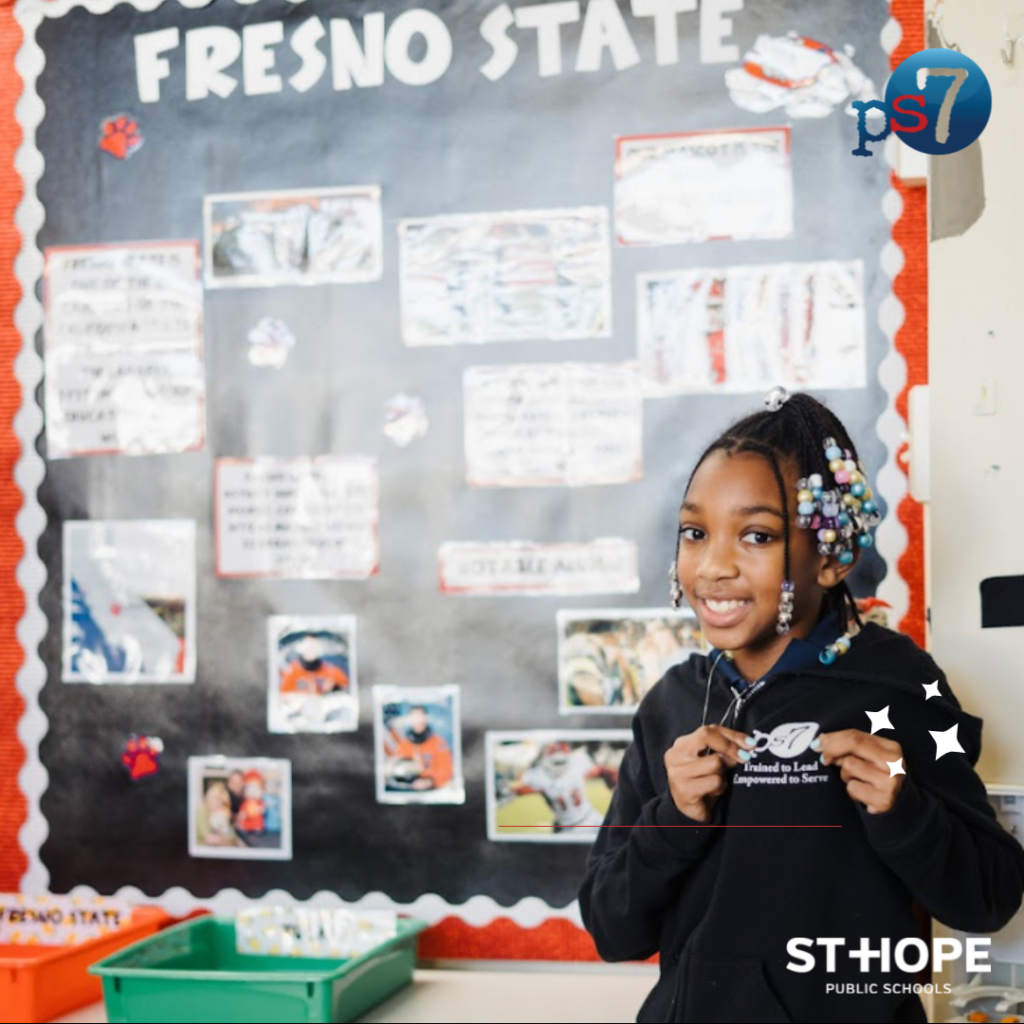 Transforming Education
Strict accountability, rigorous standards, high expectations, increased learning time and the active involvement of parents, students, teachers and staff– a formula that's working!
Eliminating the Opportunity Gap
St. HOPE alumni are attending some of the finest universities across the nation including USC, UC Davis, UCLA, UC San Diego, UC Berkeley, Occidental, Oregon, Hampton, Morehouse, and Howard.
Sac High's 2023 graduating class had a 99% acceptance rate into four-year colleges!
ST. HOPE SCHOLARS ARE DEDICATED AND HARDWORKING AND HAVE THE TEST SCORES TO PROVE IT!
Highlights – The Past 20 Years
PS7 Elementary School
In 2018, at the 3rd grade level, 89% of scholars met or exceeded math state standards, which was more than double the district average.
Scholars in 3rd, 4th, and 5th grade earned the highest ELA scores ever achieved at PS7 Elementary.
PS7 Elementary had the highest school-wide percentage of scholars that met or exceeded ELA scores ever achieved at the school!
PS7 Middle School
41% of 6th graders met or exceeded the ELA state standard – these are the highest ELA scores that we have ever had for this grade level.
48% of 8th graders met or exceeded the math state standard, which was 18% higher than the District average.
Scholars who were previously tested in 5th grade saw an improvement of more than 30% in their math and ELA scores when they reached 8th grade.
Sacramento Charter High School
In the history of the state test, Sac High scholars received their highest performance in both math and ELA.
We have tripled the number of Sac High scholars performing on grade level in math and nearly doubled the number of scholars performing on grade level in ELA.
Sac High scholars outperformed the District average in both math and ELA subjects.